A very warm welcome to Firbeck Academy, which became part of the Nova Education Trust in 2017. We are a one form entry mixed non-denominational foundation unit and primary school for children in the Wollaton, Bilborough and neighbouring areas.
"Welcome to Firbeck Academy, a vibrant city school accommodating 210 full-time pupils and 30 part-time nursery pupils.

Our motto is 'Work Hard, be kind' and this tells you exactly what our school is about. We are ambitious for all our pupils and believe that our emphasis on high quality teaching and learning is a key feature of academic success. We spend a great deal of time ensuring that our teachers are well prepared and we are continuously learning and enhancing how we teach in order to extend our pupils. Throughout our curriculum, our pupils enjoy a wide range of enrichment activities which serve to enhance their depth of learning.

We believe it is the responsibility of everyone to maintain a safe, happy and hard-working school community. We expect a great deal of hard work from our pupils. We believe that the simple motto of 'work hard, be kind' will ensure the best future for our pupils.

Firbeck Academy is underpinned by British Values and our inclusive ethos embraces members of our school community where we are equally valued. We are committed to the service of young people and to helping them play their full part in society.

Visits to our school are warmly welcomed; I look forward to meeting you."

Jason Osprey
Head of School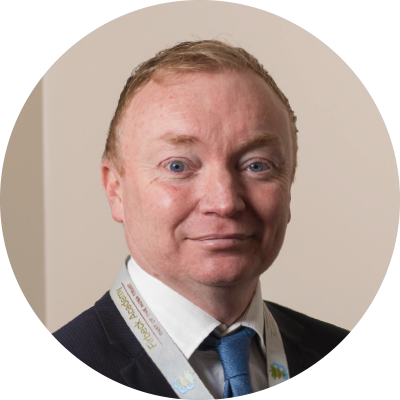 Firbeck Academy promotes British values through: a school council whose members are actively involved in the democratic process; a geography curriculum that covers global citizenship; a religious education curriculum that teaches about the shared values that religion can promote.
We also believe that we can best achieve the highest possible outcomes our pupils by working closely with parents and carers. The school doesn't work in isolation and encourages all parents to take an active part in the education of their children. The partnership between school staff, parents, governors and other stakeholders is an essential and a valued one.
"At Firbeck Academy we are committed to creating a happy, secure and stimulating environment in which every child can achieve their potential and develop a life-long love of learning.

Our dedicated staff team are incredibly hard working and committed to ensuring that they improve the life chances of all children in our care, often going above and beyond to ensure that children are able to achieve all that they are capable of.

We are very proud of our school and the fact that the warmth and friendliness of both our staff and pupils is often commented upon by visitors."

Vicky Hayles

BEd(Hons) NPQHExecutive Head Teacher